Skryt til havbunnskartleggere
Statssekretær Kristine Gramstad (bildet) i Fiskeri- og kystdepartementet skryter av arbeidet som er gjort med havbunnskartlegging i MAREANO-prosjektet. - MAREANO har satt en standard for hvordan en havnasjon som Norge skal bygge opp sin kunnskapsbase, sier hun.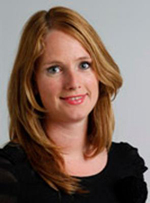 She held the opening speech at the recent conference of MAREANO users in Tromsø and had many complimentary words to say to the approximately 60 participants. NGU, the Norwegian Institute for Marine Research and the Norwegian Hydrographic Service are working together in the MAREANO project to map the geology, biology and depths of Norwegian waters.
An important instrument
"Data from MAREANO constitute a firm baseline putting us in a position to follow changes on the seabed over time. MAREANO is an important instrument for managing our waters. Just as we need water temperature measurements and environmental investigations, we also need data about the seabed. We view MAREANO as an important part of the continuous development of knowledge. There will not be less use for data from MAREANO in the future", Gramstad said.
Budget winner
She also insists that MAREANO is a budget winner, which is a sign that the work we have done has proved useful and essential. New areas are continually being given priority for MAREANO mapping. The most recent addition is the major effort to map the previously disputed area in the Barents Sea, after Norway and Russia agreed the partition line last year.
Installing equipment on another ship
- To meet the demand for data from MAREANO with the desired progression, plans are now afoot to install additional equipment on RV "Johan Hjort", Gramstad told her audience. Two research vessels can then be used for MAREANO mapping. So far, only "G.O. Sars" has adequate equipment.
Inspiration to countries in other parts of the world
Kristine Gramstad is also very satisfied with the way data and methodology are passed on and shared with others.
-The MAREANO participants have done a great job sharing data and knowledge. This gives inspiration for more mapping elsewhere in the world. I think we should be so immodest to claim that MAREANO has set a standard for how a maritime nation should build up its knowledge base. MAREANO provides insight into a quite strange world. Species have been found which we had no idea existed in Norwegian waters and we have seen images of fantastic landscapes.