God kvalitet på landbruksjord
Europeisk landbruksjord og beiteland er av god kvalitet. Det viser resultatene fra den geokjemiske kartleggingen i det internasjonale GEMAS-prosjektet. Nylig ble et nytt tobinds jordatlas lansert i Roma.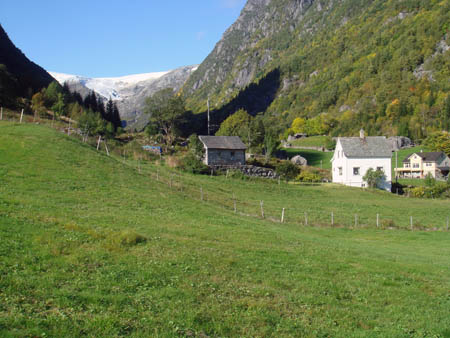 GOD JORD: Et "jordarkiv" kan blant annet brukes i arealplanlegging, industrietablering, miljøvern og sporing av mat.
Tweet
- Målet med samarbeidsprosjektet GEMAS er å bestemme de geokjemiske bakgrunnsverdiene i dyrket mark og beiteland i Europa. Prosjektet har gitt oss høykvalitets geokjemiske data - mer enn 50 kjemiske elementer i opp til tre ulike ekstraksjoner - for både dyrket mark som pløyes regelmessig og for beiteland som ligger maskinelt urørt, sier seniorforsker Clemens Reimann ved Norges geologiske undersøkelse (NGU).
33 land
Reimann er ansvarlig for prosjektet som leder av den geokjemiske ekspertgruppen i EuroGeoSurveys. Den regionale kartleggingen har skjedd i et samarbeid mellom ekspertgruppen og European Association of Metals (Eurometaux), som involverer 33 europeiske land.
- Når vi ser på de uorganiske kjemiske elementene, karbon og andre fysiske og kjemiske egenskaper, kan vi si at jorda – generelt sett – er av overraskende god kvalitet. Men det betyr ikke at vi kan utelukke problemer med lokal forurensning knyttet til menneskelig aktivitet, forklarer Reimann.
Mange formål
Resultatene fra GEMAS-prosjektet kan benyttes på mange måter: Et "jordarkiv" over europeisk landbruksjord og beiteland kan blant annet brukes i arealplanlegging, industrietablering, miljøvern, risikovurderinger, rettsmedisin, landbruk og sporing av mat.
GEMAS-data gir også et geokjemisk grunnlag for å vurdere risikoen for om jordbruksland er eksponert for kjemiske stoffer. Dette er et av kravene i EUs regelverk om registrering, evaluering, godkjenning og begrensning av kjemikalier (REACH) som bidrar til å sikre framtidig matproduksjon.
Data kan også brukes til forskning på juridiske problemstillinger, geomedisin og i mineralleting og til å etablere metoder for å bestemme jordkvalitet fra satellittobservasjoner. Samtidig gir prosjektet landbruksmiljøet en enhetlig database over jordkvalitet på europeisk skala.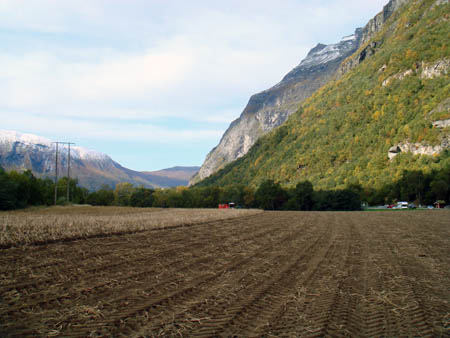 IKKE-FORNYBAR: Matjord regnes som en ikke-fornybar naturresssurs i vår menneskelige tidsskala.
Ikke- fornybar
I anledning verdens "Jorddag" ble GEMAS' nye tobindsatlas lansert torsdag 5. desember. Det skjedde i hovedkvarteret til FNs organisasjon for ernæring og landbruk FAO i Italias hovedstad Roma.
Tobindsverket inneholder også en DVD med alle kart og diagrammer i atlaset, i tillegg til hele databasen som er utviklet i prosjektet.
- Jord dannes først og fremst gjennom forvitring av det underliggende grunnfjellet og foredling av materialet gjennom geologisk tid. På en menneskelig tidsskala er jord en ikke-fornybar naturressurs. Derfor er kunnskap om jordkvalitet og drivkreftene bak av stor betydning for samfunnet. Ren, produktiv landbruksjord er en viktig europeisk ressurs, som bør sikres for nåværende og fremtidige generasjoner, understreker seniorforsker Clemens Reimann.

Fakta:
Clemens Reimann (t.h. på bildet) ble nylig hedret med gullmedalje fra The Association of Applied Geochemists. Æren ble gitt som en anerkjennelse av hans mangeårige og enestående bidrag til den vitenskapelige utviklingen av miljøgeokjemi og geokjemisk kartlegging som fagfelt, og for hans eksemplariske evne til å fremme ideer og formidle informasjon.